Below you can explore the current map of Ismet; a magical land split into twelve different States with a neutral zone in the middle known as The Valley Between.
Below the map, you can dive into the main details of each State. Find out a little bit about each Champion system, magic type, King, and major cities. 
Click any of the buttons below to jump to a specific State!
"Ignore the beast inside you, and the world will ignore you back."
The People of Kempre are one with nature. Some of them can speak to and bond with animals, creating formidable allies, and dangerous foes…Don't ignore your inner beast, or you'll be left behind in the wilds of Kempre. Interestingly enough, in such a brutal and unforgiving land, an overwhelming majority of Kempre's citizens are vegetarian.
Geography
The Jungles, Forests, and Savannah.
Champion System
Major Pits are active monthly around the 3 biggest cities in the State. A fighter must win one of the monthly tournaments in each of the 3 major pits to gain the right to challenge the Champion.
Government
The government of Kempre has been a Monarchy since its founding.
King – Ahmal
King Ahmal is a strong and mostly beloved ruler. He's been the King of Kempre for 10 years. Not much has changed since he began his reign, but not too many people are complaining about that, either.
Ahmal controls Goldcrest Eagles, using their speed and power, he communicates effortlessly with other parts of the state and country.
 Champion – Pheereh the Striped
Pheereh is a powerful young woman from the savannah, and the only person in all of Ismet that has ever bonded with a tiger.
Pheereh's revered far more than Ahmal, mostly due to her beauty and prowess in battle, which has led to an exciting chapter for the State's history. Pheereh quickly conquered the pits, and now commands the attention of the country she Champions.
 Main Cities
Capital Kempre
Beastbone
Narrowdock
Weedtree
Flatpath
Feature Castle
Highroot
Ahmal's castle, Highroot, sits far above Capital Kempre in the treetops of the Greenwood forest that surrounds the city. 

Feature Arena
The Ribcage
Deeper into the Greenwood forests lays The Ribcage. Heavily trodden paths from Capital Kempre lead to a relic-like arena formed from massive stone pillars that fell during the quake. The ruins vaguely resemble a ribcage from a gigantic beast, with seating attached in every nook and cranny.
"You only think your magic matters because I allow you to."
Listoh is a place that few visit, and even fewer return from. The Coreborne there practice mind magics, and you cant even begin to imagine the horrors…
Very little is known about Listoh today. The State has been closed off behind their massive walls for almost twenty years now…
 Champion System
Not much is known about the current state of the Champion system in Listoh. The current King has reigned for almost 20 years, and not much has left the state, especially in terms of information.
Government
It is a widely held belief that Listoh is not in the throws of a monarchy, but instead held in tyranny.
 King – Master Venden
Master Venden has been the King of Listoh for almost twenty years. History, and minds, have been wiped. So no one knows exactly how long it's been, or even how he seized power.
The only thing known for certain, is that no one intends on challenging him for the title.
 Champion – Feytal the Unraveler
For 8 years, Feytal has been the right hand man of Master Venden, and perhaps the only mind more feared than the Kings. He's a brilliant tactician who's ability to deconstruct the minds of his enemies makes him one of the most dangerous men in Ismet.
 Main Cities
Capital Listoh
Fencefront
Bluehive
 Feature Castle
Ghostgrove
Home to Master Venden, Ghostgrove is a stark, brooding building. Elegant stone work is pocked with blue stained glass. At midnight, the lights from inside cast a cool glow onto the surrounding landscape.
 Feature Arena
Bluehive
Listoh's arena has begun to fall into major disarray. Unused for several years, weeds and vines protrude from cracked marble.
"Life is fire, and nothing else."
Moa is a dark and dangerous State. Volcanoes, magma, and Coreborne who practice fire magic make this land beautifully deadly.
Moa's traditions run deep, with a single family reigning over the State since its foundation after the treaty. However, things are about to be much harder for all of the royal family…
Geography
The Volcanic Range.
 Champion System
Champion Pits of many skill levels allow fighters to improve their ranking and tier within the system. The top Pit fighter Statewide reserves the right to challenge the Champion once a year for their title.
When a fighter becomes the top Pit fighter, they can challenge the Champion any time within a year. Meanwhile, the top Pit fighter has to compete once monthly in the top tier to keep their title.
Fighters that kill their opponent are imprisoned for a year and banned from the pits for two years. However, if it's a Champion match, that rule is lifted.
 King – Otoh
Otoh is an old, beloved King. His Grandfather was the first king of Moa, his father the second, and he the third. His oldest son, Hata, will be the fourth on the day that he dies, which could be any day now…
Champion – Kaydo the Pyre
Kaydo has been the Champion of Moa for over five years. While that doesn't make him the longest serving Champion, it's certainly no small feat. Kaydo is a long time friend of the royal family, so any challenge is a big deal in the State. 
Kaydo only takes fights that he must participate in to retain his title, which happens once or twice a year. While he is no doubt ultra powerful, Kaydo feels that taking a match is mostly pointless, and that he has better uses of his time as Champion.
 Main Cities
Capital Moa
Burnout
Sidefire
 Feature Castle
The Pearl of Moa
An enormous white marble castle in the thick of Capital Moa. The only white building in the entire city, for obvious reason…It is cleaned daily by a team of 100 scrubbers to keep up its majestic appearance.
 Feature Arena
Sidefire
A rough, black, jagged crag in the side of an active volcano. Streams of slow moving magma cut through several parts of the arena, with dangerous lava rock stands erected everywhere that wouldn't catch a person on fire.
"The founders, we are."
Cerada is one of the largest States in Ismet, capturing almost all of the mountain ranges. It's good to be on top, but there's more to power than just altitude in Ismet. Luckily for the people of Cerada, they're as strong as the rocks they live among.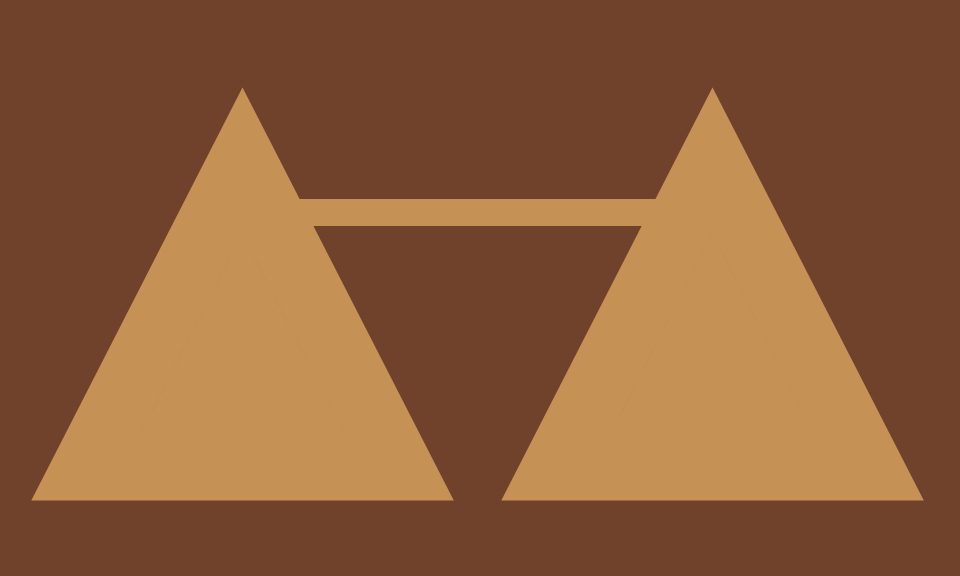 Geography
The Mountains and Caves.
 Champion System
The first Champion was named by the first King of Cerada. In Cerada, the Champion can be challenged at any point in time by anyone in the state, making it one of the toughest place's in Ismet to retain the title. This is what makes the current Champion's tenure so impressive. 
While there are many Champion Pits in Cerada, very few of the fighters use them as a means to become Champion. Most of the elite pit fighters are just there to live the lavish lifestyle of a top Pit fighter in Cerada…which all things considered, isn't a pretty sweet gig.
Government
Maiden Democracy
Cerada is in a state of change. Sensing the  unrest within his state, King Lockwell  decided to end the days of monarchy in Cerada, ushering in a government selected by the people. 
The election is soon, and the fate of Cerada, for the first time, is in the hands of its people.
 King – Lockwell
Lockwell has been the King of Cerada for 15 years. As the State began to produce the best builders in all of Ismet, Lockwell helped build a strong infrastructure for the people of the mountain ranges.
Despite a satisfactory tenure, the people of Cerada grew tired of Monarchs. Sensing the tides of change, Lockwell installed a democratic system into the State, and is hoping this concession won't lose him his title. That being said, the people have taken favor to a young charismatic man named Noa. This could be bad…
 Champion – Dextre the Summit
Dextre has been the champion of Cerada for 10 years, and is the longest reigning champion; however, he is not the oldest.
Dextre is incredibly close with King Lockwell and the royal family, as one could imagine. Their relationships may be put to the test if Lockwell loses the election.
 Main Cities
Capital Cerada
Cavestone
Backriver
Feature Castle
The Goliath Sisters
The Kings castle and the Champion's home each sit across from one another across the valley that makes up Capital Cerada. One upon each of the Goliath Peak's mountainsides. A large cable system connects the two with a hanging gazebo for small meetings.
Feature Arena
Cavestone
Sliced into a massive cave entrance. Extra seats and layers hang from the rim and ceiling of the hollowed chamber. The protruding seats pattern the floor of the arena in the shadow of cheering fans.
"Die once, live twice."
Werbond is the State of Dark Magics. Life is as fleeting as the daylight in this dark and moody land. Tread lightly, or preferably not at all…
Somewhere in the Frostswamps of Werbond is Shadowdown, the secret location of a curated crew of assassins. Each State has one, carefully planted. Deadly, and on your doorstep.
Geography
The Swamps and Bogs.
 Champion System
The biennial tournament in Werbond for Champion is the only tournament that is based on fights to the death. Sure, Champions and fighters may die here and there, but in Werbond, it's required…
Entering into the tournament is a very big deal…you either win, or you die trying to.
 King – Black
People in Werbond would kill to be King, literally. So you can completely understand why Black is a little paranoid. Which is fine…unless you're a King proficient at killing.
 Champion – Terra the Gaze
With Terra, looks can kill…if he wants them to at least. Locking eyes with Terra is a dangerous thing to do. Anyone who makes eye contact with him, he can kill immediately. Use of Terra's power comes at a high cost. Every time he uses it, coming closer and closer to death. Picking the necessary moments is of utmost importance.
 Main Cities
Capital Werbond
Whitewelcome
Gardengrave
Shadowdown
Feature Castle
Widewillow
In the heart of Capital Werbond sits a magnificent willow tree. Its roots creep deep through the ground, and branches wind around a surrounding castle made of Blackbox Pine.
Feature Arena
Gardengrave
Gardengrave is a dark rusty dagger of an arena. Sitting atop a small island on the coast of Werbond, it's surrounded by man-sized Swampflowers that feed off of the nearby death.
Gardengrave is a dark but beautiful sight. Angles lead to dark curls of stone reminiscent of a dead spider's legs.
"Without us, life is death"
Jilleah is the land of life. The Coreborne here are the finest healers found anywhere. The entire State works together to form a central hub for healing in Ismet.
Jilleah has very open borders, welcoming all who are in need to the Capital for healing or help. Jilleah is without a doubt an integral State to the country, and its citizens are treated with high regard.
Champion System
Champions are now selected by the King, with suggestions from the Coreborne community. However, there used to be a small but typical Pit system for the State.
Over the past few years, the populace has grown restless with the lack of an entertaining Champion selection system. Just because they live in the healing State doesn't mean they don't wanna see a little bloodshed here and there. Why not take advantage of having the best healers by doing something a little dangerous, right?
Government
Jilleah operates a system where potential candidates for King are nominated based on their healing efficiency and technique discovery within the healing community. These people are then voted for on a yearly basis by the regular men and women of Jilleah.
Coreborne change the shape of their State on a daily basis…just never with a vote.
 King – Sutimyre
Sutimyre is a very progressive and forward thinking King, which is a double edged sword in Jilleah as it is anywhere.
Always willing to think outside the box, he now has his hands full trying to quell a small uprising of unruly citizens who want Champion Pits opened back up.
 Champion – Gennovairn the Painkiller
Genno is a young and strong Coreborn with the power to make anyone feel incredibly sedated upon his touch. With a power like that, he is effective in both healing and combat. An opponent isn't their strongest when in a dreamy haze.
 Main Cities
Capital Jilleah
Bayborder
Heartgift
 Feature Castle
Lifesight
Sutimyre's castle is a domed domicile that sits directly on top of the healing center in Capital Jilleah. Bright, smooth, and pristine.
 Feature Arena
Paradox
Paradox is a small arena on the outskirts of Capital Jilleah. Simple, clean lines adorn the almost eggshell-like building. There are minimal stands as spectacle over fighting isn't something that Jilleah particularly promotes anymore.
Seeing a battle for Champion in Jilleah is a very rare occurrence. Sadly, Paradox sits unused, and in perfect shape.
"We are the power of the waves."
Rybo is the State of water magic, and home to the original capital of Ismet before the First War. Now known as Capital Rybo, it houses two million people. Rybo's huge cities are all heavily populated and always near giant rivers, lakes, and coasts.
Rybo has a massive fleet of ships that patrols the entire continent, helping to bring goods all around the land.
Geography
The Ocean, Lakes, and Rivers. The Great Delta.
Champion System
Similar to Moa, Champion Pits of all levels allow fighters to improve their ranking and tier within the system. However, at the end of each year, the top 16 Pit fighters compete in a single elimination tournament for the chance to challenge the Champion.
King – Saliis
Saliis is a brilliant tactician, and used her wits and charisma to become the elected King of Rybo. She's fiercely loyal to her people, and the State.
She has no problems making hard decisions when she knows what the right answer is, even if making it has consequences. Like water, she stays fluid and welcome to change, but can harden as ice does.
Champion – Tuula the Flood
Tuula's power is immense. She may not be the most dexterous fighter, but the sheer power of her waves can
overcome even the strongest opponent. Tuula has won the right to be Champion for three years running, and shows no signs of stopping.
There's a lot of talent in Rybo, but very little of it can challenge Tuula. Concerning single combat, she is in a league of her own.
 Main Cities
Capital Rybo
Fleetbow
Landmast
Everflow
Midspring
Feature Castle
Gatewater
Saliis' castle sits completely underwater in Capital Rybo's cavernous lake system. Gatewater is made mostly of glass, blown by Moa's best. Thousands of fish appear to swim through the glass network of rooms and corridors.
Floating above the castle is Lakewide, the Champion's arena.
 Feature Arena
Lakewide
In the center of the Capital Rybo, floating on a gargantuan lake sits Lakewide, a giant coliseum devoted to the Rybo Champion Pit fights. The sides of it curve upwards like the splash of a water droplet.
"We've got time. You don't."
Time flies when you're having fun…or if you're with the right people in Sypend, it may actually slow down. Without a doubt, Sypend is one of the most mysterious states in all of Ismet.
Sypend's population has the smallest percentage of Coreborne, with less than 5 percent of the population having any sort of magical ability.
Geography
The Desert and Oases.
Champion System
Once a year, the top 12 Pit fighters gather in Timeslide for the opening ceremony. There, they are randomly matched up to fight by the actions of regular humans.
However, right before each fight, the official Seers of Sypend take their first view of the fighters. If and when the Seers decree a winner before the match, that match is now over and decided. When the Seers have no visions, or see conflicting visions, then fate has not yet decided an outcome, and the two fighters must battle to find their destiny.
 King – Denna
It takes a lot of foresight to lead a State like Sypend. Denna accomplishes the task with a calm demeanor and steady hand. She's in her third year of rule.
 Champion – Sant the Blink
When Sant blinks, time slows down. Well, for everyone except him. Having control over your opponent's timeline is a powerful ability, of course things change a little bit when you can't see.
 Main Cities
Capital Sypend
Staylong
Greenrift
Feature Castle
Slowhome
Slowhome mimics elements of an hourglass in its design. Glass curvature, flowing elements, collected sand from dust storms slowly sift down the structure constantly.
Majestic, but not gigantic, Slowhome sits just outside the city in a lush grove extending from the Capital Sypend oasis.
Feature Arena
Timeslide
Timeslide is a conical arena with a massive pendulum hanging in the center of the Champion's Pit. Winds push the massive time-piece, slowly becoming a danger if the winds pick up enough.
"May your feet never touch the ground."
Venx is the biggest state in all of Ismet, with its sprawling Skywheat Plains. The Cloudcap Cities of the Venx Coreborne fly high in the sky, and one of the most beautiful sights in all of Ismet. However, life for a Flightless in Venx offers a much grittier view of the world.
Geography
The Skywheat Plains.
Champion System
Monthly Air Races are held to determine that the fastest flyers in the State. Champions change super often do to people constantly training to become the fastest person in all of Ismet.
Government
Classic Monarchy.
 King – Olayre III
King Olayre has been king for over 40 years, and overall it has been a well received reign. However, due to his increasing age, he's spent less and less time in the fields below the Couldcap Cities.
Olayre's vision of the State is skewed by those beside him high in the sky. Down below, things aren't quite as good, and if Olayre doesn't take notice soon, the entire State could be in danger.
Champion – Sayzad VII the Swift
A Champion changes in Venx every time a gust of wind rushes the plains. Right now, that champion is Sayzada the Seventh, but that could end tomorrow.
Luckily, Sayzad has a clever plan to keep his reign afloat…
 Main Cities
Capital Venx
Lastgate
Cloudsight
 Feature Castle
Airstead
Olayre's castle is a floating cloud of a building. Above Capitol Venx it can easily be lost on a hazy day, or confused for a cloud itself. Light and beautiful, soft crescents capture the gusts coming from the plains below.
Feature Arena
Lastgate
Every month, King Olayre plots an air race through the plains of Venx, with the final gate on the outskirts of the city, an area known as Lastgate. High in the air, the stands to congratulate the winners hold room for thousands.
Flying up to the top stands is easy…but the stairs are quite a chore if you're a Flightless in Venx. Those who can afford it, can take a Coreborne Skyshaw to the top!
"Belief in body."
Yond is one of the toughest places in all of Ismet, but it's to be expected when the people there can change their bodies into various shields and weapons.
Crushknuckle, the main arena for Champion battles, is one of the most visited places in all of Ismet, and known for some of the most entertaining matchups ever.
Geography
The Cliffs and Quarries.
Champion System
Yond holds a yearly "Clash" to name their Champion. In the Clash, the top 9 Pit fighters at the end of the year face off in a single winner takes all brawl.
The Champion participates in the Clash, having to earn their title annually. It is a major event State and continent-wide.
 King – Kyel
King Kyel is loyal but tough to the people of Yond, and ruthless to outsiders. The people of Yond live a life of hardened and altered bodies, and Kyel is no exception. Very few Kings ever fight. Even though they may be powerful themselves, the fighting is pretty much always left to the champions.
Kyel doesn't play by that rule though, often sparring with the Champion and others for fun…and sometimes not so much fun. His ability to grow in size instantly makes him a tough opponent for even the strongest of Coreborne. 
 Champion
Hig has one one of the hardest jobs of all the Champions, so it's a good thing he has skin as tough as diamond. Luckily for Hig, he's damn near unbreakable. 
Sadly, Kyel is always up Hig's ass, and the brutal people of Yond are always trying to get in fights with Hig to test their strength and prove something. Being Champion in Yond is a labor of love, and it takes a lot of love sometimes.
 Main Cities
Capital Yond
Claybreak
Crushknuckle
Feature Castle
Skullbreak
Kyel's castle. Massive rooms, ceilings, doorways and hallways, to accommodate Kyel's ability to grow to a massive size instantly.
 Feature Arena
Crushknuckle
A citycenter coliseum with massive stands. 10 gigantic elevated fists adorn the rim of the arena to signify the ten participants in the yearly Clash.
"Our true power will never be known."
The powers of the Coreborne in Fourbent are unexplainable. Not many people in the State have the ability to harness the energy coming from their rift…but when they can, no one knows what will come of it, if anything.
Many Coreborne in Fourbent harness a power that may be of little perceivable good…but some of the powers have the ability to change Ismet forever…
Champion System
In Fourbent, if one wishes to participate in the yearly tournament for Champion, all they have to do is put their name in the matchbox posted in the Goldpit town square.
The yearly tournament begins in spring with randomly assigned matches, the victor of each progressing in a single elimination tournament.
Some years the tournament lasts a few weeks, but in others it has lasted a few months. People have even left matches completely confused as to who won before. Fourbent is a weird place…but no one's complaining.
Government
Outside of the necessary parameters set by the Council of Ismet, Fourbent is an anarchy. Yes, there is an election of sorts for the King, but in Fourbent it's more of a popularity contest than a role within a government. Few people even desire the title.
Anyone can become the King if they want, but only true power will earn you respect in the eyes of Fourbent.
King – Thonnit
Thonnit has the ability to transfer a Coreborne ability from one person to another. With this ability he can add to, take away, and even combine the powers of others. Unfortunately, he can't transfer any of them to himself.
Luckily, he puts his faith in his Champion, Bonmay, who he has supplied with a slew of odd abilities.
 Champion – Bonmay the Beacon
Bonmay's original ability isn't one that makes for a great Champion, as it does very little to aid in a battle. Nevertheless, it's an impressive vision as he unleashes the vertical column of light that lets anyone in the whole damn state be able to locate him instantly. Luckily, King Thonnit has invested in Bonmay with a slew of odd abilities.
When it comes to battle, Bonmay is an intimidating opponent, one may never know what he can actually do, and he's had a grasp on being Champion for 7 years now. That being said, in Fourbent anything can happen…one wrong move can be a major problem in a Fourbent arena.
 Main Cities
Capital Fourbent
Oddstop
Starfall
Goldpit
 Feature Castle
Halfcraft
On brand for Fourbent, Halfcraft is a weird looking place. A curvy building of bended metals and stone that support plants of all colors in every crevice.
 Feature Arena
Goldpit
Goldpit is a notoriously tough place to win a fight. Typically, the city is a ghost town outside of those who keep the arena in shape. However, when spring hits, the madness to become the next Champion begins. With the dozens of competitors come thousands of spectators.
During the weeks or months of the tournament, Goldpit is a thriving border city, with the arena at its beating heart.
"Our heart is our shield."
After the quake known as the Peacemaker, Ennen's Coreborne began to slowly lose their magical abilities. While this happened, those who stayed in the region closed their borders and became defensive. With a lack of magical prowess, it's tough to be politically relevant in the playing field that is Ismet.
With the lack of magical ability, the people of Ennen have learned how to use the materials and elements of their lands to accomplish things previously only thought possible through magic.
Champion System
Few people really want to be the Champion of Ennen, and due to the lack of fighters, there are fewer events than most States. The system isn't quite as fantastic as the other states. Nevertheless, if you want to see truly strong and fearless people fight, well, Ennen's the place to do it.
 King – Regent Charrel
Regent Charrel believes. He believes in Ennen. He believes in himself. He believes in you. Without faith, and hope, what are we anyway?
Proud, strong, and an able King, Regent Charrel does everything in his power to make sure that Ennen doesn't get screwed over in a world filled with more powerful States.
 Champion – Harren the Heart
Harren is the beating heart of Ennen. Sure, Regent Charrel rallies everyone up, but Harren is truly strong. A worthy Champion in every regard…too bad he doesn't have any powers.
Harren will have to rely on grit, strength, and hope. Luckily, he has all of these things and more.
 Main Cities
Capital Ennen
Moaview
Yondview
Kempreview
 Feature Castle
Growsoul
Growsoul is a clean cut and high walled castle of light gray stone in the rolling hillsides outside of Capital Ennen.
 Feature Arena
Hilltrust
Nestled amongst the hills of Ennen sits a small but classic arena known as Hilltrust. Here, the future Champions of Ennen battle it out with each other with the destiny of loss ahead of them.
No Champion from Ennen has ever won a fight against another State's Champion. Hopefully one day that will change, but for now…Ennen mostly keeps to itself.
"Amidst it all."
The Valley Between is the neutral site, and central meeting grounds for all the States of Ismet. The Valley is also home the Valley Guard, Ismet's failsafe infrastructure and security force. The Valley Guard is comprised of a minimum of fifty talented Coreborne from each State.
Newfate, the arena in The Valley, is one of the most breathtaking arenas in all of Ismet, and the most important patch of ground on the continent. Sweeping change can occur across the land every time there's a battle in this ultimate arena. Good thing it's a rare occurence.
Geography
The Grand Valleys.
 Champion System
There is no Champion system in the Valley, however to keep their powers sharp, Guard members often spar with one another. These skirmishes are some of the most entertaining clashes in all of Ismet, sadly, they are seen by so few.
Government
The Valley is home to the Valley Guard, the beating heart of the system that holds everything in place. If a state decides to break the rules of the system, the entire administration of that state is forcibly collected and replaced by the Guard. In this situation, the lead Guard from that specific state will placed as the King of that state, with their pick of Champion. 
To become a Guardian, a King must suggest you to the Valley High Regent, and you must be chosen.
To become the High Regent, you must be elected by your Guardian peers. Guardians may not vote for a Regent from their State of representation. A High Regent only serves a single year term, and may never serve two in a row. Whoever attains the second most votes is the named Low Regent, and designated second in command of the Valley.
Each state is bound to maintain a supply at least 50 talented Coreborne to the Valley Guard, keeping the continent-wide force at a minimum of 600 formidable Coreborne. 
Ennen is known to send their strongest citizens, and often scholars instead of warriors.
 High Regent Amytis
Amytis is a supremely respected Ceradan who has been a member of the Valley Guard for over 15 years. For the past 8 years, she has been elected each time she's ran for High Regent, and is close to ending her fourth term.
There are a lot of interesting people vying for the title of High Regent this time…and Amytis is ever so curious who will be her replacement.
 Low Regent West
West has been voted into the Low Regency 5 years in a row now; and while he enjoys the stability and amazing position, he's ready to finally be the one truly in charge. He has some changes he wishes to make around the place…
 Main Cities
Newfate
Barracks of Peace
Counciltop
Feature Castle
Barracks of Peace
A massive dormitory the size of a small city. The Barracks are home to the Guard, a perfect place to live, practice, study, and relax in.
 Feature Arena
Newfate
A small, but godly arena built solely for a matchup between State Champions. Newfate is rarely used, and there are no stands except for 13 small raised platforms which are reserved for small groups of leaders from each state and the Valley.
Newfate is elegant, in a lush, relic strewn valley with large signifiers for each state surrounding the battlefield.